close
IMPORTANT INFO - Please read
We can't wait to welcome you to the OVO Arena Wembley. Our number one priority is making sure your visit is as safe and fun as possible.

Before attending an event at our venue please read all of the information on this event page. If there's any event specific information you need to know, we'll update you here.

You can also read our most up to date measures in place to help keep you safe by clicking the button below.

Safety Measures

Please remember, we don't have any cloakrooms in our venue and for security reasons all adult backpacks of any size and any other bags larger than 40 x 35 x 19 cm aren't allowed.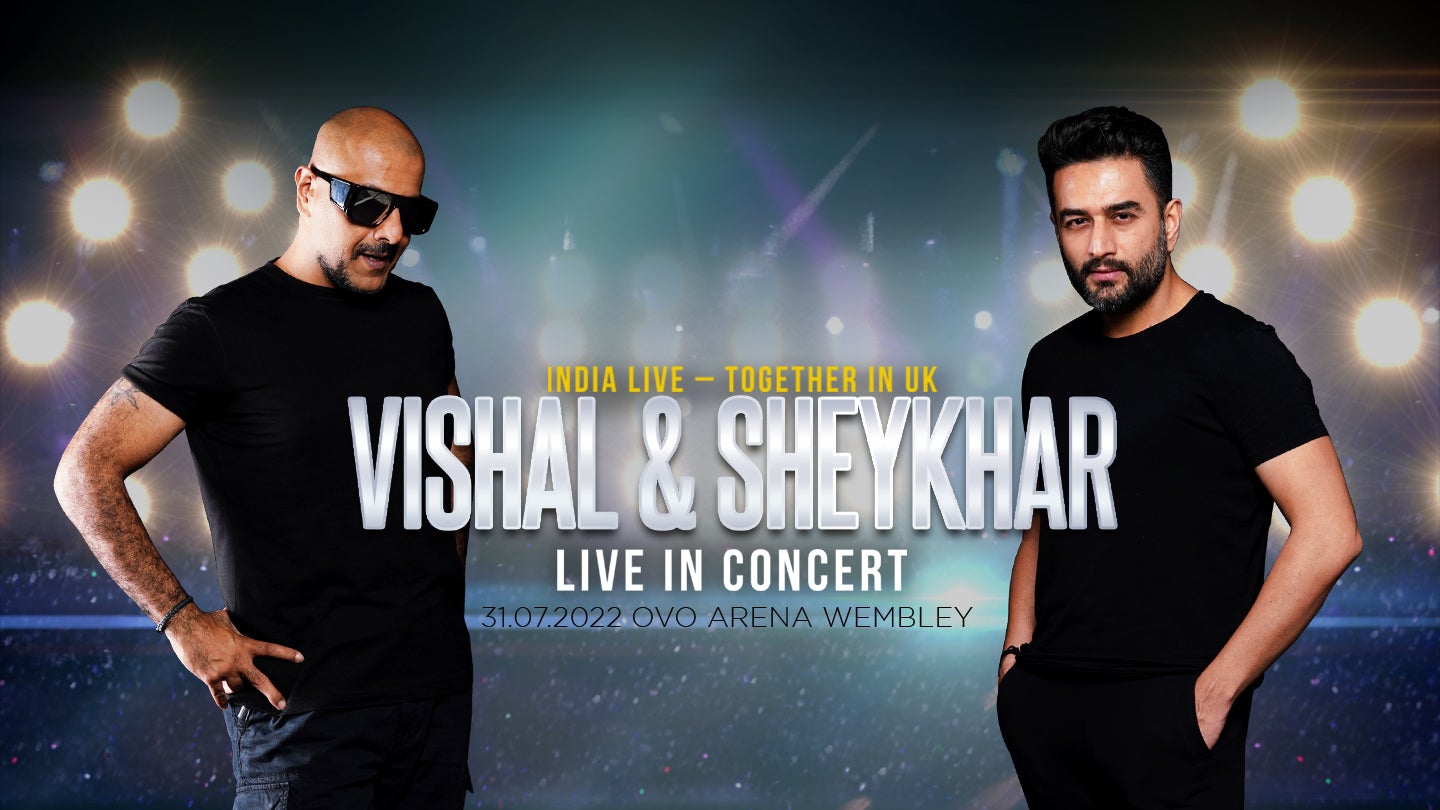 Vishal and Sheykar live in concert India Live together in the UK
Vishal and Sheykar live in concert India Live together in the UK
Sunday

31

July

/ 2022

Door:

18:00
Event Details
GlobeCraftters presents India Live – Together in UK with Vishal & Sheykhar – Live in concert and Comedy Ka Tadka by Ali Asgar. Event is scheduled at OVO Arena Wembley, London on 31st July 2022.

Music duo, Vishal Sheykhar are returning to the UK after their sensational sell-out performance in their last UK tour!
Vishal & Sheykhar, are among the most prominent names in the Indian Music and film industries. They are not only hugely successful and beloved as composers, but also as singers, songwriters, music producers and live performers.
Vishal & Sheykhar have been nominated for and won almost every Indian music award, and been judges together and variously on almost every Music Reality TV show including the global franchises that became Indian Idol and The Voice India. They have performed at some of the most prestigious venues in India and abroad to blockbuster crowds. Having been so prolific and had such a vast sphere of influence on Indian popular music, Vishal & Sheykhar have rightfully been called architects of the modern sound of Bollywood.
Ali Asgar antics and acting calibre is worth an applaud. Ali's famous role of Daadi has won millions of hearts. Set to electrify the stage with laughter and amusement.
This event is promoted by Rock On Music.