Environmental sustainability
Environmental sustainability at OVO Arena Wembley

What we're doing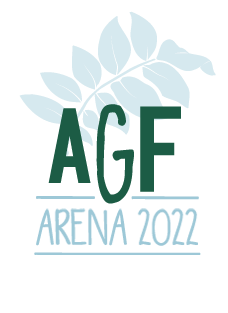 A Greener Arena

We are very proud to announce that the OVO Arena Wembley has successfully completed its Greener Arena certification via AGF. As the oldest arena in the UK we also have the lowest embodied carbon impact, proving that a building's age can most certainly be a virtue. This leads the way towards a more sustainable future for the entire live events industry.

Following a rigorous 8 month certification process, which provides external verification that carbon reduction and transition strategies are at the heart of all venue operations, from catering to materials used and circularity, the OVO Arena Wembley is officially certified as 'IMPROVERS'. According to AGF: Improvers signify great strides on the green arena journey, with positive actions and improvements that show the arena exhibits a significant engagement with reducing negative environmental and social impacts, and enhancing positive impacts. Improvers are increasingly understanding their emissions and setting measurable targets for continuous improvements.

AGF added: AGF OVO Arena Wembley has demonstrated a passionate drive to run a greener arena and a focus on improving practices going forwards. The team has shown a determination to advance sustainability, through considered resource use, protection and enhancement of local and wider environments, as well as positive social and community engagement. Everyone at AGF is very grateful for the efforts and achievements of Arenas striving for AGF certification, and again we thank you wholeheartedly for your actions to make the global live event industry greener.

For more information please click here.
What you can do
We're doing our best to reduce our environmental impact and hope you will join us in our efforts. Here are a few tips to make your visit more environmentally friendly:
Consider walking, biking, taking public transport, or car-sharing to avoid traffic, save on petrol and parking, and reduce your carbon footprint. Get directions HERE
Help us increase our recycling rate by placing all waste and recyclables into designated bins – if you aren't sure where to put something, please ask!
Use only as many disposable items (e.g., paper towels, napkins, utensils) as you need.