close
IMPORTANT INFO - Please read
We can't wait to welcome you to the OVO Arena Wembley. Our number one priority is making sure your visit is as safe and fun as possible.

Before attending an event at our venue please read all of the information on this event page. If there's any event specific information you need to know, we'll update you here.

You can also read our most up to date measures in place to help keep you safe by clicking the button below.

Safety Measures

Please remember, we don't have any cloakrooms in our venue and for security reasons all adult backpacks of any size and any other bags larger than 40 x 35 x 19 cm aren't allowed.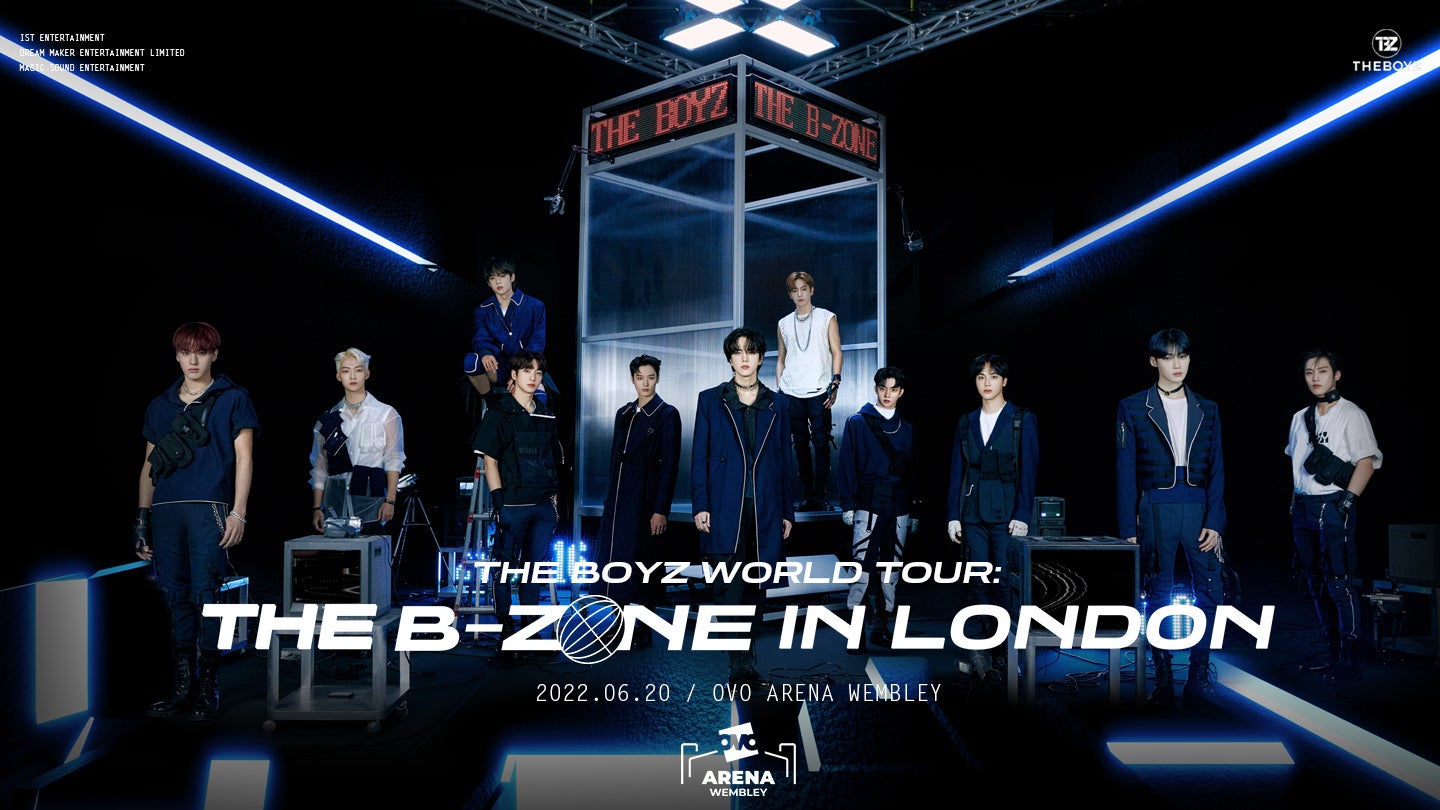 The BoyZ
The BoyZ
EVENT SPECIFIC INFO - PLEASE READ
IMAGE

TEXT

Bag Policy

No bags larger than A3 will be allowed into the venue, and we do not allow any backpacks.

We have no Cloakrooms.

Camping

No overnight camping allowed official queues open from 1100 hours.

Gifts

The band are not accepting any gifts so please do not bring them

Banners/Sign

1 A4 sign is allowed in, respect people around you. No LED or Battery-operated signs

Merchandise

Official merchandise is on sale, do not buy from outside train stations or on the streets.

Unofficial merchandise will not be allowed entry.

Bottle/Food

No Food or Drink is allowed to be brought in

Camera/Filming

No Large Cameras are allowed in or selfie sticks, no filming of the show is allowed.

Mobile Tickets

Tickets for entry are only allowed through the venue app

No Re-admission

There is no Re-admission or Smoking Area. Once you are in, you are in.
THE BOYZ WEBSITE FAQS – Wembley
Show Date: Monday 20th June 2022
Door Times: 6pm
Queuing
Queuing will be allowed from 11am onwards, there are no provisions for overnight camping outside the Arena.

There is no external seating outside and our queues are open to the elements so please ensure you are prepared for whatever weather conditions are on the day if you decide to arrive early.

Please treat your fellow fans and our team with respect.
Please don't push forward as this will make it more difficult for us to undertake our entry searches - we will be working hard to keep you safe and as such our entrance times may vary, we would ask that you allow plenty of time for us to undertake our admission process.
Our security team will be on hand to answer any questions you have but please listen to them to ensure a smooth and quick entry.
Bags and Luggage
For security reasons all adult backpacks of any size plus any other bags larger than 40 x 35 x 19 cm aren't allowed. Luggage can't go into the auditorium or be stored anywhere in the venue. We do not have cloakrooms.
If you are staying overnight at a hotel, we would advise you check in first or use your hotel luggage store. If you are coming by car keep your large bags and luggage in your car until the end of the concert
We would advise guests not to bring any bags at all to help speed up entry into the venue.
Gifts/Fan Signs/Merchandise
The OVO Arena wembley will allow you to bring in 1 A4 Sign in to the venue, this sign must be able to be only shown within your seat or space to respect the other guests around you are viewing the concert.
We also do not allow flags to be hung over the railings or doorways, flags should be no larger than a A3 size.
If you sign is deemed to be distracting other guests or offence, we will confiscate this.
No LED or Battery-operated signs will be allowed into the venue.
Please do not throw gifts or items onto the stage or into the front area of the stage, this may result in removal from the venue.
Any projects or requests to make fan gifts are not the responsibility of the venue and need to be approved by the promoter, its not the venues decision and most will likely be refused.
Merchandise will be available from the Foyer and on both concourses inside. Please do not buy any unofficial merchandise from outside sellers or near the train stations as these items may not be allowed into the venue.
You can bring you own light sticks in however please be mindful of other merchandise such as headbands which may obstruct other people's view and as such we may ask you to remove if its obstructing others.
Dress Code
Please note that any clothing with studs is prohibited as this could injure other guests on the floor. Fashion chains are allowed as long as they are not of excessive length.
If you are wearing chains or clothing with chains, this will slow down your entry process as this will be pick up by our security checks.
Show Times
All show times are subject to change but are planned as follows:
Door Times: 6pm
Curfew: 11pm
Please check the event page for up-to-date information on show times as they may change before the show starts.
Food and drink
The venue operates a no drinks policy and food isn't allowed into the venue. There are plenty of concessions inside to purchase refreshments and drinking water is available from the drink's fountains and bars on the concourses.
There are no cash machines in the venue, the arena is cashless. Pay by card or via OVO Arena Wembley app (app collection point orders only).
Ticketing
The event is a fully seated show, and all guests must hold a ticket for a seat, please check that you also have a seat if you have purchased a lounge pass ticket.
If you have purchased an additional experience ticket, please see information for you experience as this will inform you of your entry time if this is different to main door times.
Sometimes to help with entry we may ask you to join a different entry queue to what's on your ticket so please listen to our stewarding team who will manage this on the day, this will also help you gain access to the venue promptly.
Please ensure that if you are attending with friends, you all are present and, in the queue, together or you transfer their ticket over to your friend using the app before you enter yourself.
We would advise to only purchase tickets from our official marketplace and not from 3rd party ticketing agents as these are not only expensive and way above face value but may be fraudulent and could be rejected on entry to the venue, which mean you are not guaranteed to see the show if you buy from them.
Official tickets can only be purchased from AXS, The OVO Arena Wembley official ticketing company and they are selling general tickets.
Contact with AXS is via:
AXS Help Centre - https://support.axs.com/hc/en-gb
Email - https://support.axs.com/hc/en-gb/requests/new
Live Chat - https://support.axs.com/hc/en-gb/articles/360018306739-How-do-I-contact-AXS-UK-as-a-customer-
Access Line (020 8782 5629) for any accessible queries.
Mobile Delivery
Mobile Delivery is a digital ticketing system, with tickets assigned directly to fans attending.
This will now be the only customer admission method for ticket purchases made via AXS or the OVO Arena Wembley. It eliminates paper tickets and allows you to enter events quickly with the scanning of the venue app.

Click HERE to find out more information our ticketing platform.
Show & Venue Restrictions
Our standard policy dictates that anything with a 35mm+ lens, audio and video recording cameras are prohibited. Small cameras are fine, unless the artist/promoter requests that all cameras are banned. In this case it will state this on our website. If your camera has a detachable lense - you will not be allowed to bring it into the auditorium.
Please check the event page HERE for up to date information on show restrictions/prohibited items.
For security reasons we operate no-readmission and have no smoking areas, once you are scanned into the venue you are in until the show finishes, please arrange for tickets to be transferred to guests before you enter.
High Touch Experience
The high touch experience will take place post show you will be asked to stay in your standing pen until the main venue is clear and then this will begin, for any questions please speak to a steward on arrival.
You will need to make sure enter via the entrance on your ticket to obtain your wristband to be allowed access to do this.