close
IMPORTANT INFO - Please read
We can't wait to welcome you back to the OVO Arena Wembley. Our number one priority is making sure your visit is as safe and fun as possible.

Before attending an event at our venue please click the button below for our most up to date measures in place to help keep you safe.

Safety Measures

Please remember, we don't have any cloakrooms in our venue and for security reasons all adult backpacks of any size and any other bags larger than 40 x 35 x 19 cm aren't allowed.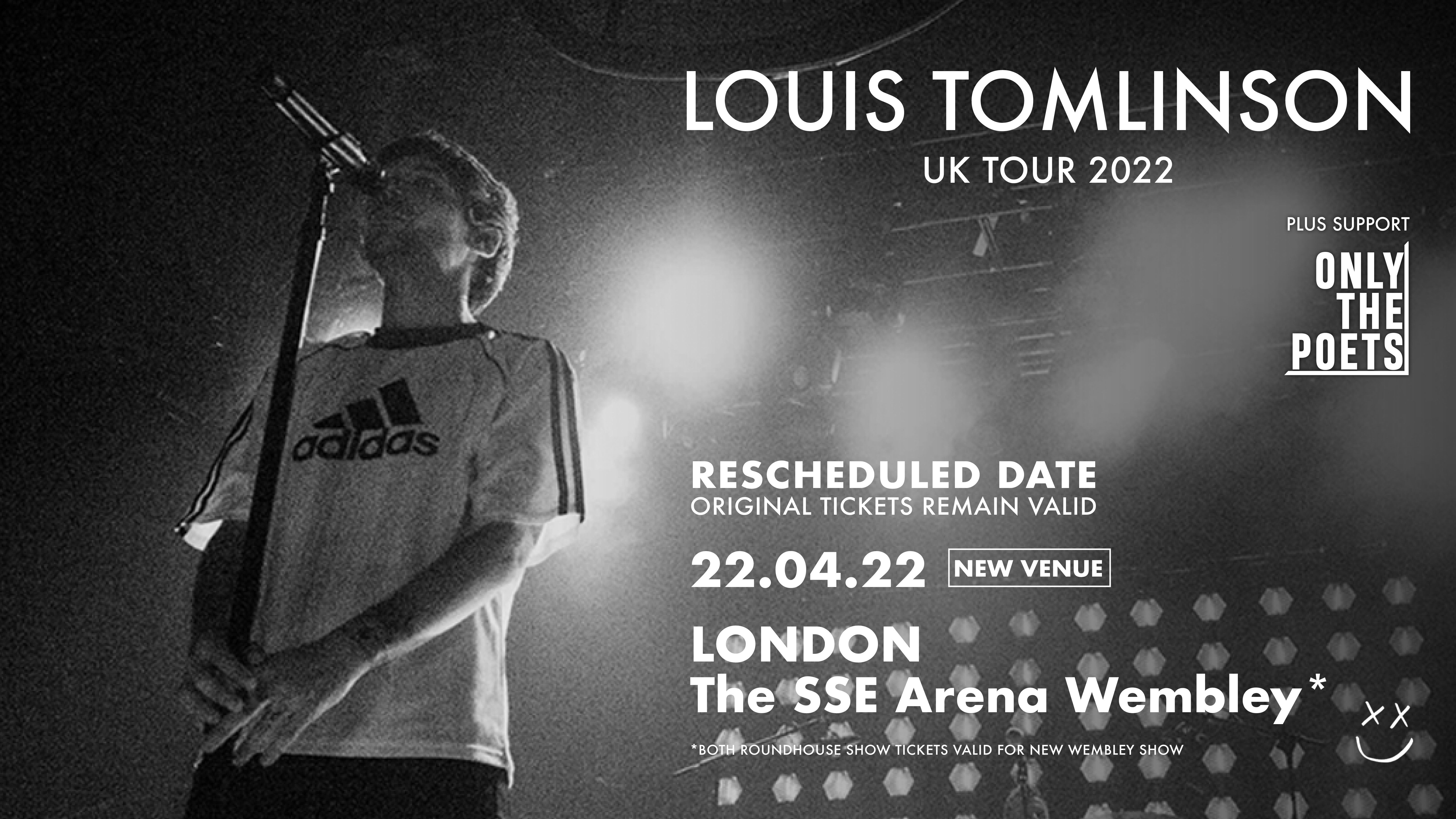 Louis Tomlinson
Louis Tomlinson
Event Details
Louis Tomlinson's UK tour dates for September 2021 have been rescheduled to April 2022. Fans are advised to hold on to their tickets as they will remain valid for the rearranged dates.
The two London Roundhouse dates on Monday 6th September and Tuesday 7th September 2021 will now take place as one show at London's OVO Arena Wembley on Friday 22nd April 2022. Customers who have purchased a standing ticket for the London Roundhouse show will be allocated a standing ticket for OVO Arena Wembley, those that have purchased a seated ticket will be allocated a top tier seat at the new show. Customers that have tickets for both London Roundhouse dates will be able to request a refund for one of the two nights.