close
IMPORTANT INFO - Please read
We can't wait to welcome you to the OVO Arena Wembley. Our number one priority is making sure your visit is as safe and fun as possible.

Before attending an event at our venue please read all of the information on this event page. If there's any event specific information you need to know, we'll update you here.

You can also read our most up to date measures in place to help keep you safe by clicking the button below.

Safety Measures

Please remember, we don't have any cloakrooms in our venue and for security reasons all adult backpacks of any size and any other bags larger than 40 x 35 x 19 cm aren't allowed.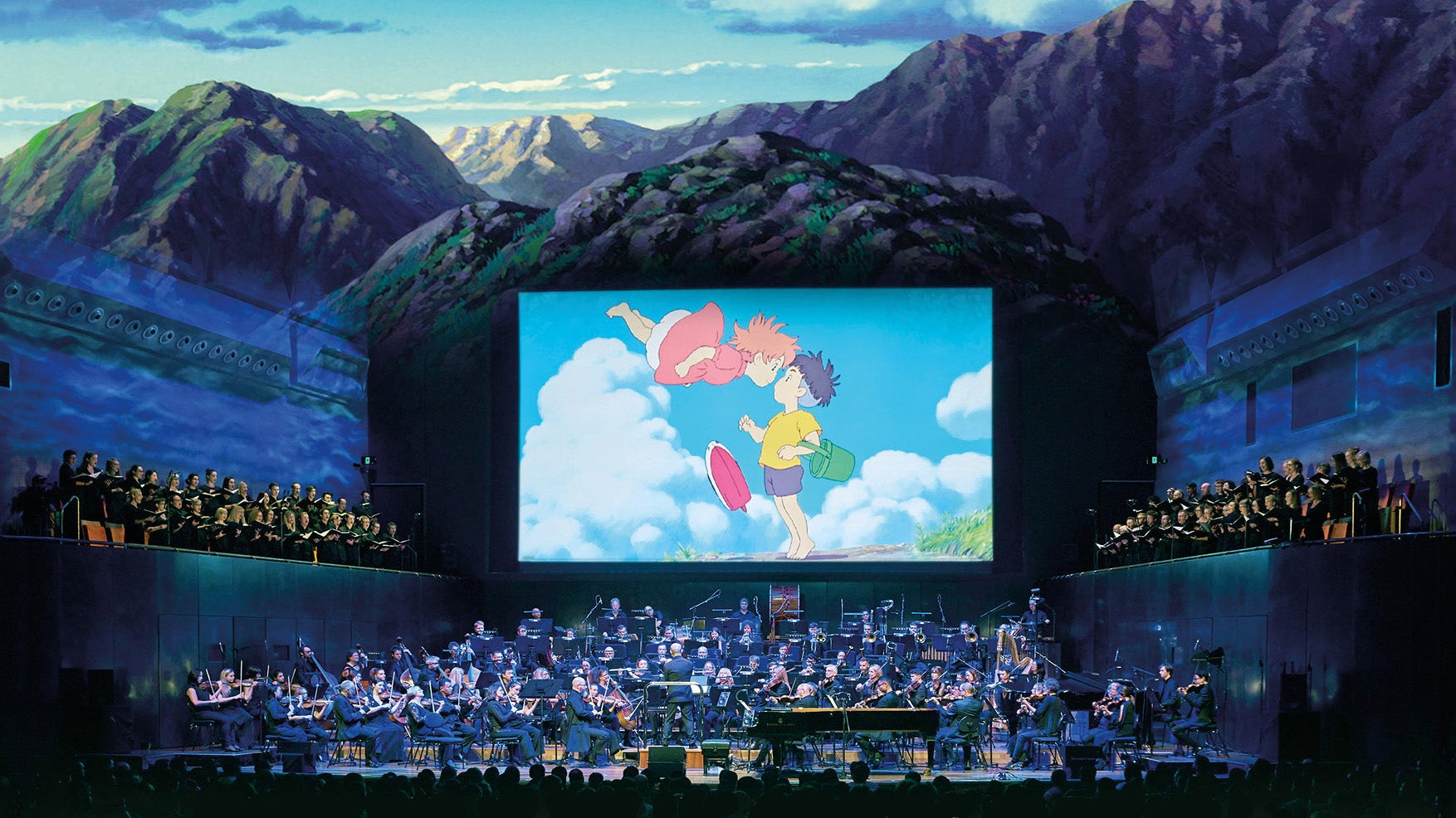 Joe Hisaishi Symphonic Concert: Music from the Studio Ghibli Films of Hayao Miyazaki
RESCHEDULED DATES
Joe Hisaishi Symphonic Concert: Music from the Studio Ghibli Films of Hayao Miyazaki
RESCHEDULED DATES
Friday

05

Aug

/ 2022

Door:

18:00

Saturday

06

Aug

/ 2022

Door:

18:00
Event Details
Please note: These shows are rescheduling to the below.
All tickets bought for the original 2020 dates and the rescheduled 2021 dates remain valid.
Official Statement: "Due to the ongoing global pandemic we have decided to move our 2021 dates to August 2022 with all tickets remaining valid. We're disappointed that we have had to move this once again however, we're committed to coming to the UK and delivering the best show possible in the safest environment. We'd like to thank you all for your patience and we are looking forward to seeing you all in 2022 to celebrate the music of Studio Ghibli"
Tickets for Fri 18 Sept 2020 moved to Fri 6 Aug 2021 – now valid for FRIDAY 5 AUGUST 2022
Tickets for Sat 19 Sept 2020 moved to Sat 7 Aug 2021 – now valid for SATURDAY 6 AUGUST 2022
Acclaimed multiple award-winning composer, conductor and pianist Joe Hisaishi will be celebrating 35 years of Japanese animation film Studio Ghibli, Inc at London OVO Arena Wembley.
Studio Ghibli, Inc based in Tokyo, Japan is best known for its anime feature films including Ponyo, My Neighbor Totoro and Spirited Away. Never seen before in the UK this unique concert experience will celebrate the timeless work between composer Joe Hisaishi and director Hayao Miyazaki who have worked together for over thirty years, including feature nine films.
This concert will include montages and music from some of the most popular Studio Ghibli movies and under the leadership of Maestro Hisaishi, the music will be performed by BBC Concert Orchestra and Crouch End Festival Chorus.
Outside of his work with legendary filmmaker Hayao Miyazaki, Hisaishi has released nearly 40 solo albums becoming one of the most important composers of our time. While at Kunitachi College of Music, Joe Hisaishi discovered his passion for the musical movement of Minimalism and began his career as a composer of contemporary music and film scores. His first album, MKWAJU, was released in 1981, with Information being released a year later. After that, with albums including Piano Stories, My Lost City, Etude: a Wish to the Moon, Asian X.T.C, and Another Piano Story: End of the World among others, he has established his own style for composing and performing within many different musical genres.
Starting with Nausicaa of the Valley of the Wind (1984), Hisaishi has produced music for nine films including Ponyo on the Cliff by the Sea (2008), Princess Mononoke (1999), Howl's Moving Castle (2004), and Spirited Away (2002 Academy Award Winner, Best Animated Feature).