close
IMPORTANT INFO - Please read
We can't wait to welcome you back to the OVO Arena Wembley. Our number one priority is making sure your visit is as safe and fun as possible.

Before attending an event at our venue please click the button below for our most up to date measures in place to help keep you safe.

Safety Measures

Please remember, we don't have any cloakrooms in our venue and for security reasons all adult backpacks of any size and any other bags larger than 40 x 35 x 19 cm aren't allowed.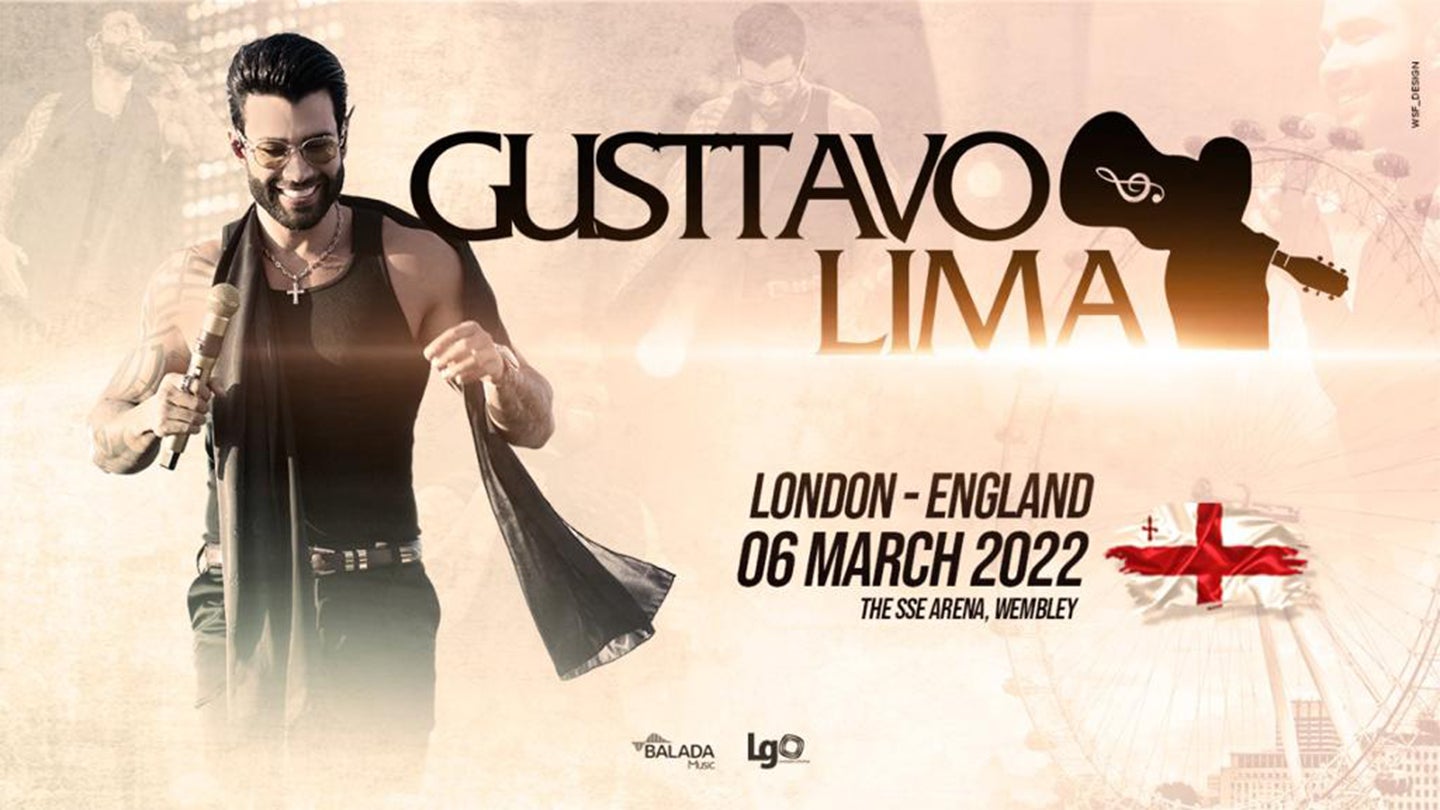 Gusttavo Lima
Gusttavo Lima
Event Details
Brazilian country music singer, songwriter, and multi-instrumentalist Gusttavo Lima, also known as "O Embaixador" (The Ambassador), is host to the Barretos Events, one of the biggest rodeos in the world. Currently the most popular and highest selling singer in Brazil, wherever he performs he continues to break records and his shows have entered the biggest national events calendar consecutively in recent years.

He gained international recognition with his song "Balada Boa" which became one of the most played Latin tracks in 2011. The singer is responsible for setting the trend for several country songs that have topped the charts across his native Brazil. He has over 150 original songs recorded, that preserve his origins and humble beginnings.

After his sell-out London performance in 2019, where Gusttavo Lima performed his greatest hits across a staggering three-hour long concert, he returns to the UK capital bringing a concert packed with his greatest hits both old and new to OVO Arena Wembley.