close
IMPORTANT INFO - Please read
We can't wait to welcome you to the OVO Arena Wembley. Our number one priority is making sure your visit is as safe and fun as possible.

Before attending an event at our venue please read all of the information on this event page. If there's any event specific information you need to know, we'll update you here.

You can also read our most up to date measures in place to help keep you safe by clicking the button below.

Safety Measures

Please remember, we don't have any cloakrooms in our venue and for security reasons all adult backpacks of any size and any other bags larger than 40 x 35 x 19 cm aren't allowed.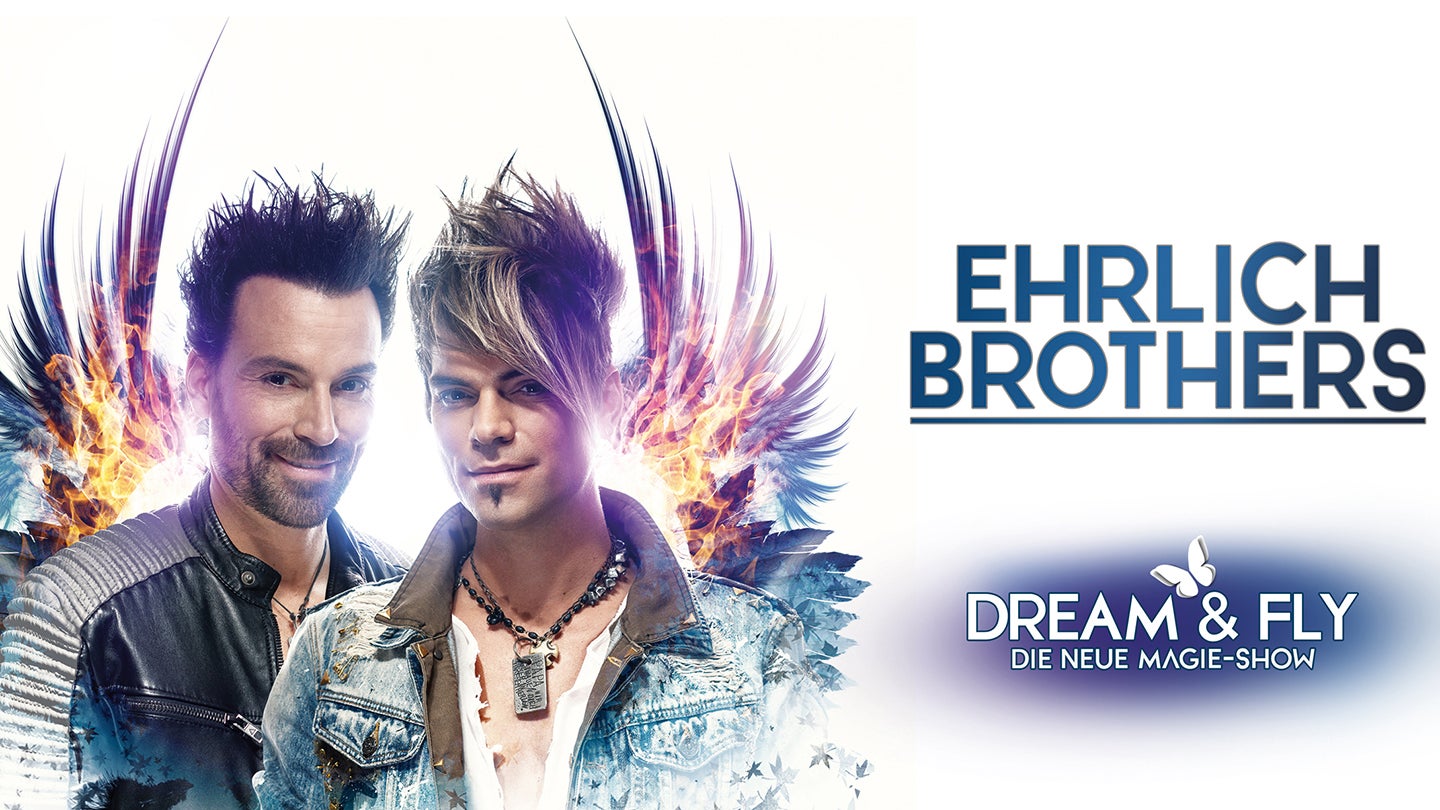 Ehrlich Brothers
RESCHEDULED DATE
Ehrlich Brothers
RESCHEDULED DATE
RAIL STRIKE AND STADIUM CLASH
Please be advised that rail strikes have been announced for Saturday 13 August 2022 and there will be significantly fewer trains running. There is also a stadium event taking place next door:
COLDPLAY -
Start of main arrival period 3pm
Turnstiles Open 5pm
Start 6pm
Finish 10.30pm

We therefore recommend you plan your journey in advance to allow plenty of time to arrive as early as possible as we expect heavy congestion in the Wembley area and on public transport.
Event Details
With their fresh and unexpected shows the Ehrlich Brothers celebrate massive success like never seen before with any illusion show. The two brothers drew more than two million people of all ages across the biggest arenas in Germany. They are the only magicians worldwide who sold out a football stadium with 40,000 people, gaining them two world records. The Ehrlich Brothers' show features mind-blowing spectacular illusions, close-up magic right in the middle of the audience, enchanting and surprising for the whole family. Now they set out for their first UK dates with their brand-new show DREAM & FLY. An irresistible breathtaking experience taking magic to new dimensions.

What was formerly a rabbit jumping out of a hat, today, is a heavy-weighted Harley blasting out of an oversized iPad. With their sensational shows Andreas and Chris Ehrlich, are taking magic into a new era and creating a fervor across the generations. Their overwhelming success story in Germany is rapidly spreading to many foreign countries. For their accomplishments in the art of magic, Andreas und Chris Ehrlich were appointed members of honor in the "Magic Circle" of Great Britain– a recognition shared with distinguished magicians like David Copperfield and Siegfried and Roy.

From appearing in a helicopter flying in mid-air, sculpting a golden Lamborghini from flames to producing the world's largest candy jar, bulging with thousands of sweets – this show is something that has to be seen to be believed.

DREAM & FLY is being performed at the OVO Arena Wembley for the first time ever in English. It is perfect for the entire family and will enchant imaginations bringing to life the kid inside every one of us.

With the Ehrlich Brothers, illusions become reality. Using a perfect mixture of elaborate illusions, sleight of hand, energy and charm, the Brothers' performances dissolve easily onto an audience of 6 to 99.
Door opening timings (approximate and subject to change)
Foyer - 4.30pm
VIP Entrance - 4.30pm
Doors to building/Auditorium - 5pm
Start - 6pm
Finish - 9pm approx
Driving information and road closures
There are no remaining pre-bookable parking spaces available in Wembley Park Official Car Park. On the day parking will be subject to limited availability.

We would advise that you endeavour to arrive as early as possible as there are road closures in place:
South Way & Engineers Way
2pm - 0.30am

If you are booked into the Red Parking, please exit the A406 North Circular Road at the A404 Harrow Road to approach the stadium from the west and avoid event day closures.

Please see a useful map with further information HERE.