close
IMPORTANT INFO - Please read
We can't wait to welcome you to the OVO Arena Wembley. Our number one priority is making sure your visit is as safe and fun as possible.

Before attending an event at our venue please read all of the information on this event page. If there's any event specific information you need to know, we'll update you here.

You can also read our most up to date measures in place to help keep you safe by clicking the button below.

Safety Measures

Please remember, we don't have any cloakrooms in our venue and for security reasons all adult backpacks of any size and any other bags larger than 40 x 35 x 19 cm aren't allowed.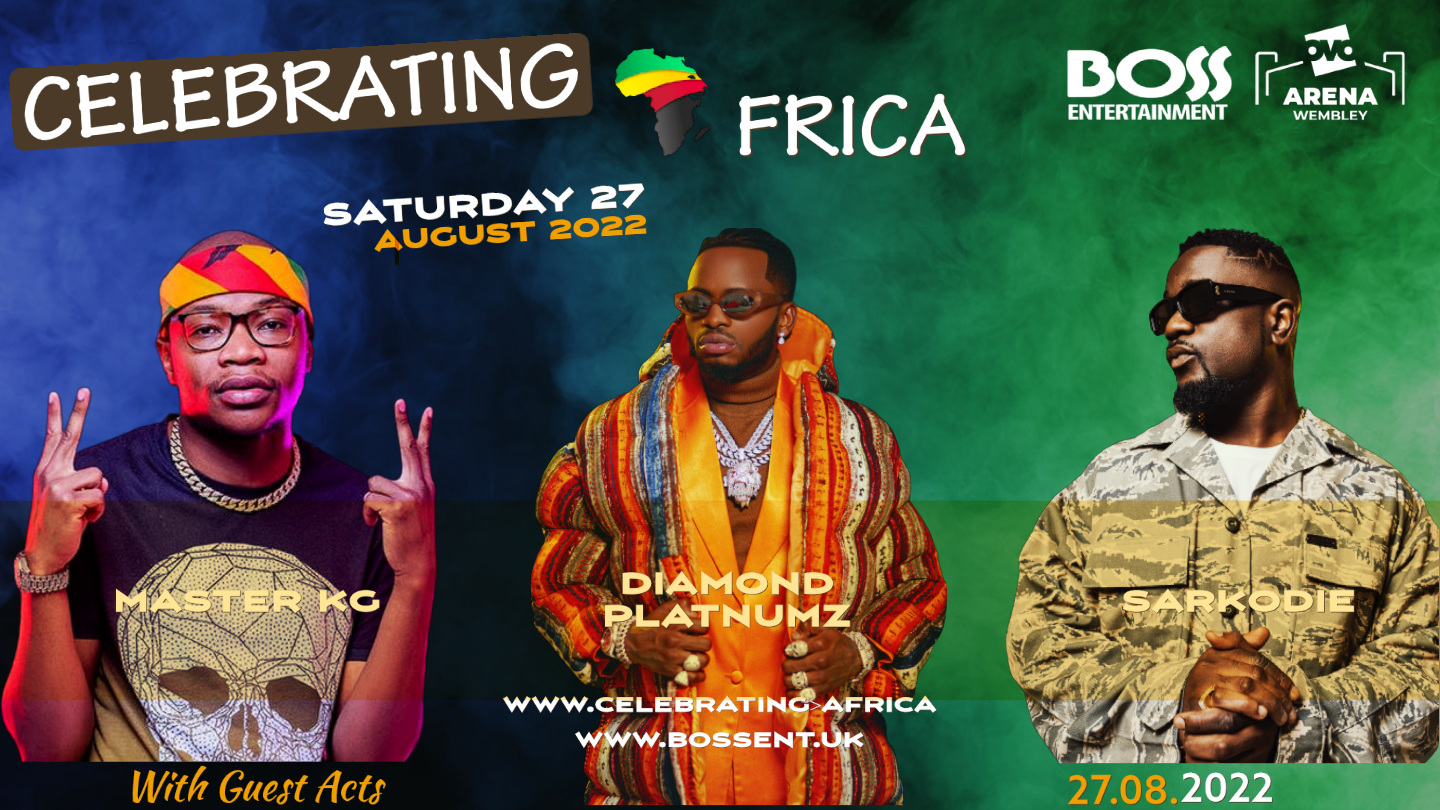 Celebrating Africa
Celebrating Africa
Saturday

27

Aug

/ 2022

Door:

18:30
Event Details
Boss Entertainment UK is bringing the most captivating African musical jam. The 'Celebrating Africa' Concert promises to entertain fans with back-to-back hits from the heart of the Continent of Africa.
African music and sounds have had an enduring history over the years and has had immense impact on the world at large. "You cannot know where you are going without knowing where you have come from", the 'CELEBRATING AFRICA' concert is rekindling the spirit of Africa, sparking the fire of celebrating the Continent through music and entertainment.
Nothing beats the intuitive feel and movements of African music, and the rich culture displayed by various African music writers that projects a continent full of colours.
Expect stunning performances with a dazzling series of spectacular songs and dance routines.
Come party and vibe to the latest African Hits and Sounds produced by the Hottest on the Continent.
Celebrating Africa will be a first-class evening of entertainment.