close
IMPORTANT INFO - Please read
We can't wait to welcome you to the OVO Arena Wembley. Our number one priority is making sure your visit is as safe and fun as possible.

Before attending an event at our venue please read all of the information on this event page. If there's any event specific information you need to know, we'll update you here.

You can also read our most up to date measures in place to help keep you safe by clicking the button below.

Safety Measures

Please remember, we don't have any cloakrooms in our venue and for security reasons all adult backpacks of any size and any other bags larger than 40 x 35 x 19 cm aren't allowed.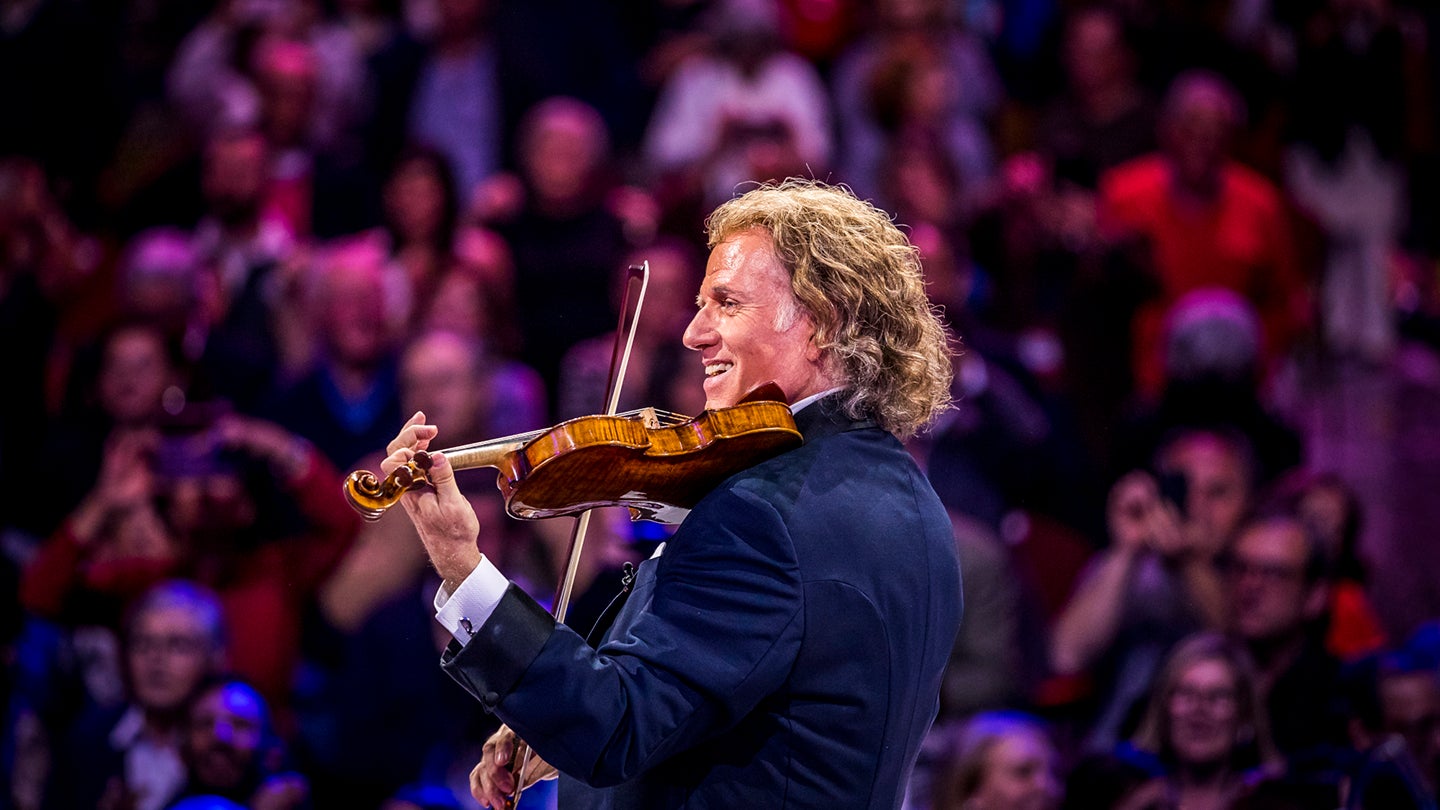 André Rieu
RESCHEDULED DATES
André Rieu
RESCHEDULED DATES
SATURDAY STADIUM EVENT INFO - PLEASE READ
The SKY BET LEAGUE ONE PLAY-OFF FINAL - Sunderland v Wycombe Wanderers is taking place next door at the stadium this Saturday 21st with kick off at 3pm therefore we expect heavy congestion in the Wembley area and on public transport. Please read the information on this page in full before attending the event.
Event Details
RESCHEDULED

24 April 2020 – tickets now valid for the show date on 20 May 2022
25 April 2020 – tickets now valid for the show date on 21 May 2022

André Rieu says: "My Johann Strauss Orchestra and I were looking forward so much to returning to the UK and Ireland this year! I am therefore very sad that due to the ongoing pandemic, we are forced to reschedule our tour to 2022. My top priority is that you feel safe, happy and comfortable. My concerts are about sharing: Sharing the love, the laughter, sharing the singing. Sharing the joy of beautiful music and waltzing the night away TOGETHER – not apart. Unfortunately, none of this is possible yet. But there's hope! The introduction of the vaccine will mean an end to this awful pandemic. Your tickets will automatically be honored for the new dates, and when this is over, when my orchestra, chorus, soloists and I are back on stage in the UK and Ireland, I promise we will make you forget all your sorrows. We will make you forget your worries. And we will spend happy evenings filled with music, which you and I will remember forever! I thank you from my heart for your loyalty and patience, for being a member of our big "André-Rieu-Family". Please stay healthy and see you in 2022!
Much love, André"

André Rieu, the Dutch "King of Waltz" who has made classical music accessible to ordinary people, will bring his Johann Strauss Orchestra back to the UK.
Dubbed the Maestro of the Masses (New York Times) and a Weapon of Mass Happiness (The Spectator), André Rieu returns with his 60-piece Johann Strauss Orchestra, the largest private orchestra in the world, the Platin Tenors and many international soloists. In 2018 André performed for 100.000 UK/Ireland fans!
André Rieu went on to build an empire out of a worldwide classical music touring act. Around 110 people go on the road with him each year. 2018 was the Dutch violinist and conductor's most successful year, with more than 700,000 tickets sold worldwide. And he dreams of performing on the moon one day. The audience can look forward to fantastic melodies from film, musical, opera and operetta as well as traditional music and of course they are invited to waltz the night away in an unforgettable evening of music and dance.

André Rieu firmly believes that classical music is made for everybody to enjoy, not just for an elite. At his concerts everything is allowed: laughing, weeping, singing, dancing in the aisles. Rieu has sold more than 40 million CDs and DVDs (his current albums are Romantic Moments II - CD and Love in Maastricht – DVD). He has reached 30 number 1 chart positions and 500 platinum awards. His YouTube videos reached far over a billion views so far and 4.5 million subscribers follow the King of Waltz on Facebook.
Door opening timings (approximate and subject to change)

Foyer 5pm
VIP Entrance 6pm
Doors to auditorium 6.30pm
Start 8pm
Finish 10.30pm
Driving to the event on Saturday 21st? PLEASE READ
If you are planning on driving please take note that The Sky Bet League One Play Off Final is taking place on Saturday 21st May at Wembley Stadium, therefore the Wembley area will be extremely busy.

There are no remaining pre-bookable parking spaces available in Wembley Park Official Car Park. On the day parking will be subject to limited availability.

We would advise that you endeavour to arrive as early as possible and no later than 4.30pm as there may be road closures in place following the end of the Stadium event and these stay in situ for up to two hours.

If you are booked into the Red Parking, please exit the A406 North Circular Road at the A404 Harrow Road to approach the stadium from the west and avoid event day closures..

Please see a useful map with further information HERE.