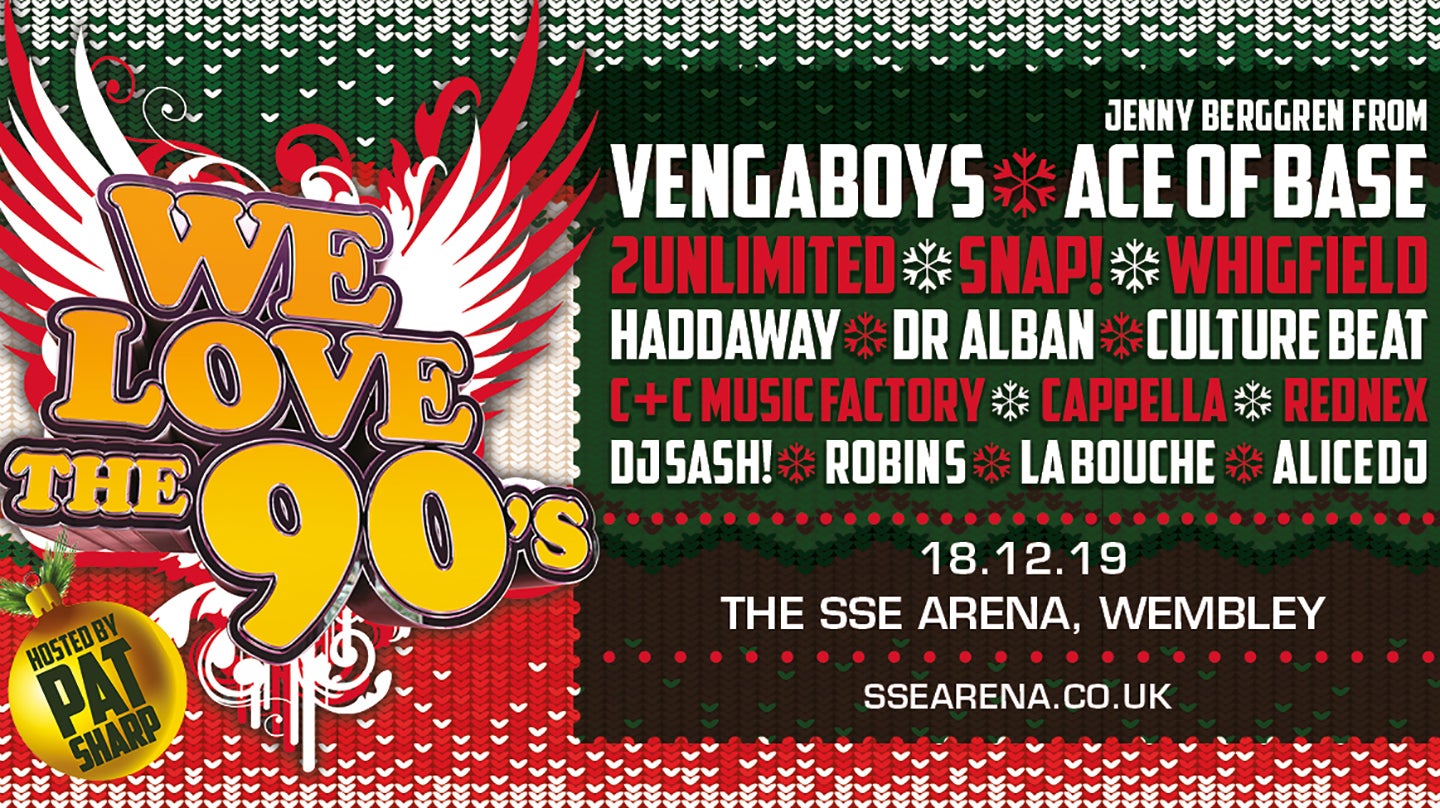 We Love The 90s
We Love The 90s
Event Details
LONDON, Tues 10 Dec: We Love The 90's, the ULTIMATE nineties tour is coming to the UK in December 2019. In a huge lineup featuring Jenny from Ace Of Base, Vengaboys, 2 Unlimited, Snap!, Whigfield, Haddaway, DJ Sash, Rednex and many more, We Love The 90's will see your favourite nineties pop acts perform over 60 UK Top 10 smash hit singles for one incredible night of nostalgia.
Dust off the platform heels and grab the knee-high socks, because the nineties are officially rolling into a town.
The We Love he 90's lineup features 15 artists who have collectively sold over 120 million records, had over 60 UK Top 10 singles and spent in excess of 250 weeks in the UK Top 10 singles charts. Expect to hear all of the best nineties tracks performed live – Ace of Base 'All That She Wants', Vengaboys 'Boom Boom Boom Boom!', 2 Unlimited 'No Limit', Haddaway 'What Is Love', Whigfield 'Saturday Night', Snap! 'Rhythm is a Dancer' and many more huge nineties hits to take you back in time to the greatest era in pop.
(Please note all times are approximate and subject to change)
VIP entrances open: 5:30 pm
Doors open: 6 pm
Show starts: 7 pm
Finish: 10:45 pm
If you've planned to drive to the concert, look out for important information here.