close
IMPORTANT INFO - Please read
We can't wait to welcome you back to the OVO Arena Wembley. Our number one priority is making sure your visit is as safe and fun as possible.

Before attending an event at our venue please click the button below for our most up to date measures in place to help keep you safe.

Safety Measures

Please remember, we don't have any cloakrooms in our venue and for security reasons all adult backpacks of any size and any other bags larger than 40 x 35 x 19 cm aren't allowed.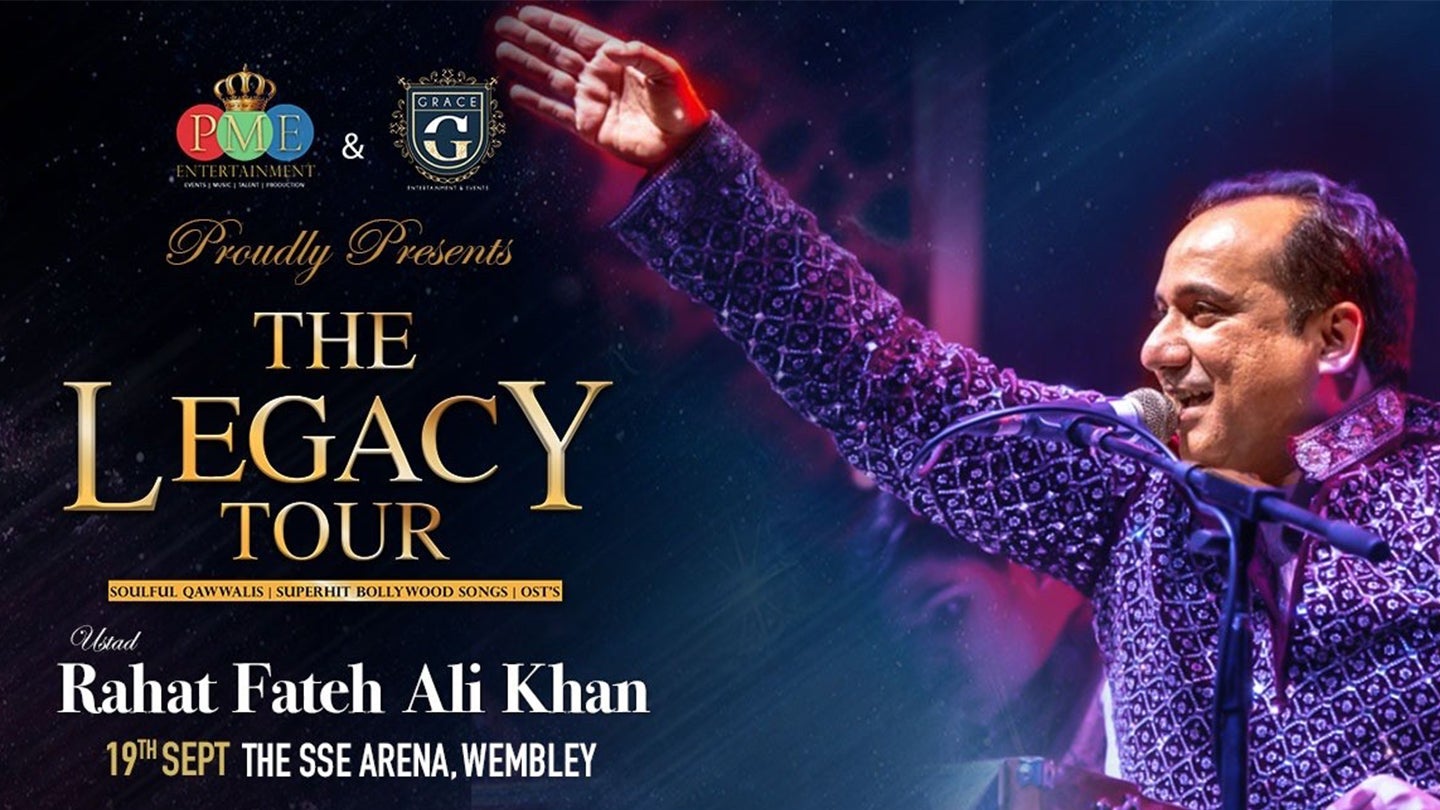 Rahat Fateh Ali Khan
Rahat Fateh Ali Khan
Event Details
It is show time again across the UK with the very favourite and popular legendary Qawwal & Playback Singer, Ustad Rahat Fateh Ali Khan for "The Legacy Tour 2021" proudly presented by global promoters of the maestro PME Entertainment & UK promoters Grace Entertainment. After the mega success of sold out shows in 2019, the maestro returns to the UK for the first time after the easing of the pandemic restrictions.
There are three concerts, the first being in London on September 19 at OVO Arena Wembley
The maestro quotes, " UK is my second home and the love I get from my audiences is very special". This time I have prepared for a unique show where I will showcase Qawwalis in a more authentic style from the teachings I have had from my Ustad and Uncle, Ustad Nusrat Fateh Ali Khan and my father, Ustad Farrekh Fateh Ali Khan.
I have prepared medleys of popular bollywood songs as it is not possible to sing all the songs hence this will allow me to sing more songs which the audience will enjoy.
Grace Entertainment bring the best of Bollywood shows to the UK and this time round the shows will be sheer magic like before as PME have partnered with the best in the business.
Timings are approximate and subject to change at the artists' discretion.
Foyer and VIP Entrance open 5.30pm
Doors to building/Auditorium 6pm
Main Act 7.30pm
Interval 8.45 - 9pm
Finish 11pm