close
IMPORTANT INFO - Please read
We can't wait to welcome you to the OVO Arena Wembley. Our number one priority is making sure your visit is as safe and fun as possible.

Before attending an event at our venue please read all of the information on this event page. If there's any event specific information you need to know, we'll update you here.

Please remember, we don't have any cloakrooms in our venue and for security reasons all adult backpacks or rucksacks of any size and any other bags larger than 40 x 35 x 19 cm aren't allowed.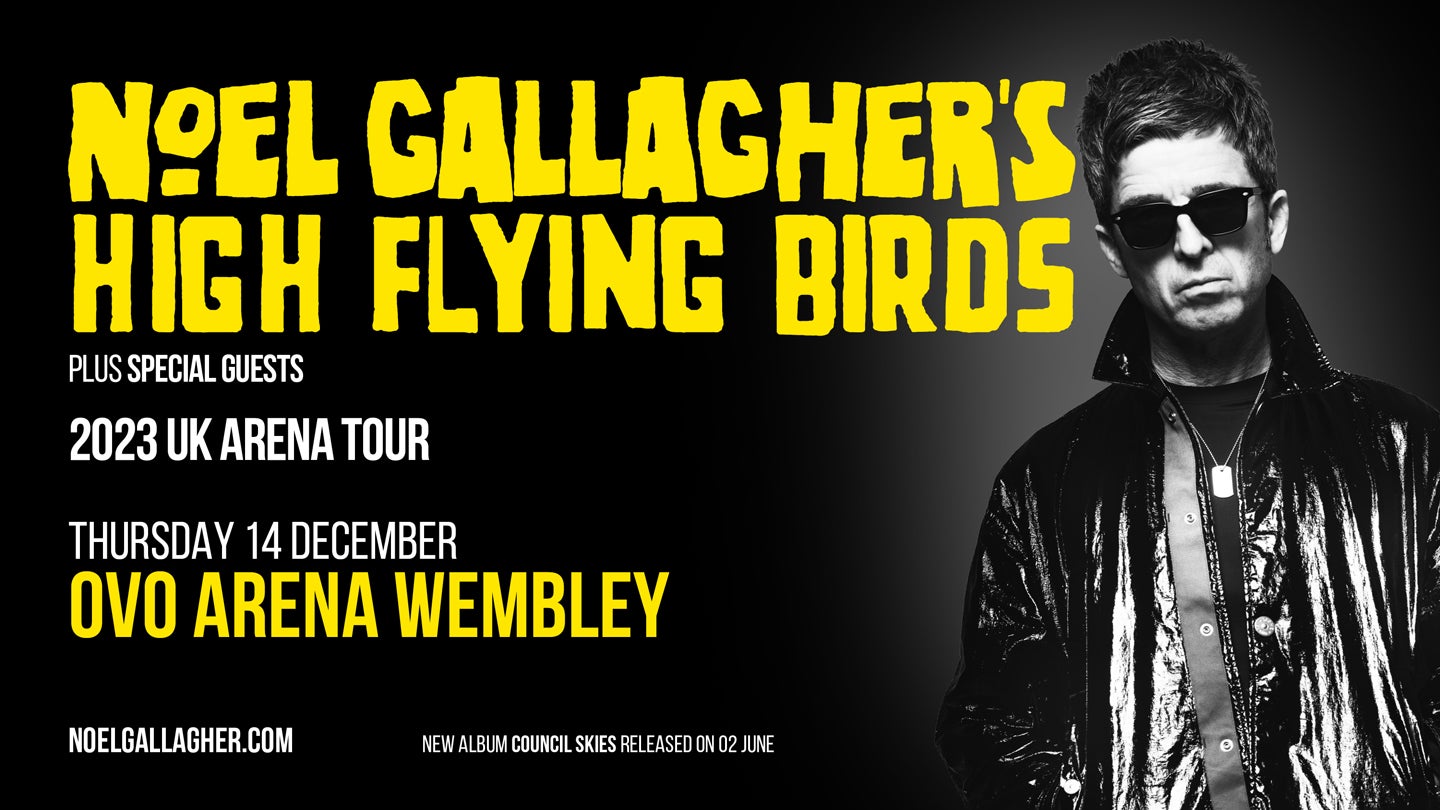 Noel Gallagher's High Flying Birds
Noel Gallagher's High Flying Birds
Thursday

14

Dec

/ 2023

Door:

18:00
1. This ticket is a personal, revocable license and, at all times, remains the property of the Promoters. This ticket must be surrendered to the Promoters upon request.
2. This ticket is sold on behalf of the Promoters to the Consumer. Business or traders are specifically prohibited from purchasing for this event. Any who do so will have their tickets cancelled.
3. Ticket resale is permitted at no more than the price you paid (face value + booking fee). Please only use AXS's Official Resale. Selling tickets through unauthorised resale platforms will breach our T&Cs and those tickets may be cancelled.
4. Ticket sales are limited to 4 per person per show. Only tickets purchased through approved agents are valid. The venue reserves the right to refuse admission.
5. Ticket sales data may be manually forensically examined and any evidence of the use of aggressive software, multiple identities or any other unlawful practice will be passed to National Trading Standards E-crime team and Police.