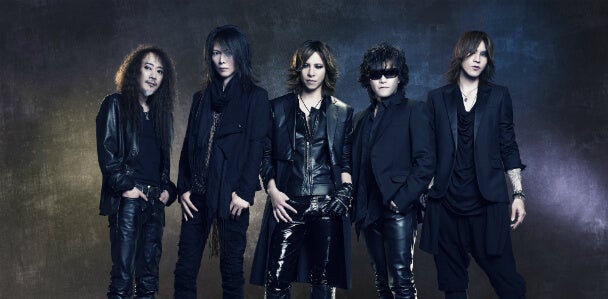 X Japan World Tour 2016 #XDAY *Rescheduled Date*
X Japan World Tour 2016 #XDAY *Rescheduled Date*
Event Details
Iconic rock powerhouse X Japan will release the band's first new studio album in 20 years and will appear live in Paris to celebrate the announcement. The highly anticipated album will be released late 2016 in conjunction with #XDAY, a special album release concert at London's OVO Arena at Wembley on Saturday, March 4, 2017.
The much talked about return to the studio comes after decades of highs and lows in the band's tumultuous and legendary timeline. Through triumph and tragedy, X Japan has remained resolute about reuniting in the studio to produce a follow up to their 1996 studio album Dahlia, their fifth studio release that went platinum in Japan. Dahlia preceded the band's break up in 1997 following their fifth consecutive sold out New Year's Eve concert at Japan's famed 55,000 seat Tokyo Dome.
In addition to the long-awaited studio album release, X Japan will premiere its untitled film on March 12th at the #XDAY event prior to the band's performance. The film chronicles the evolution and groundbreaking history of Japan's most iconic rock band, from their start to their current projects - including 2014's magnificent Madison Square Garden concert, the band's first US show in 4 years. The film is produced by (UK-based) Passion Pictures' John Battsek, critically-acclaimed producer of the 2013 BAFTA and Academy Award-winning feature documentary Searching For Sugar Man. The documentary is directed by Stephen Kijak who was commissioned by The Rolling Stones to direct their 2010 documentary Stones in Exile chronicling the making of their 1972 album Exile on Main St. which premiered in Cannes and on BBC1. He is also well known in the UK for his earlier work Scott Walker – 30 Century Man, which was executive produced by David Bowie and earned great critical acclaim.
X Japan's decision to celebrate their record release in London with an epic, arena-sized multi-media album release experience at OVO Arena at Wembley suits the globally renowned rockers, who are known for doing everything in a big way. X Japan is regarded as the visionary force that founded the Visual Kei genre of music expression and have long been celebrated by some of the most devoted and ardent fans in the J-Rock, Heavy Metal, Glam Rock and Anime worlds.