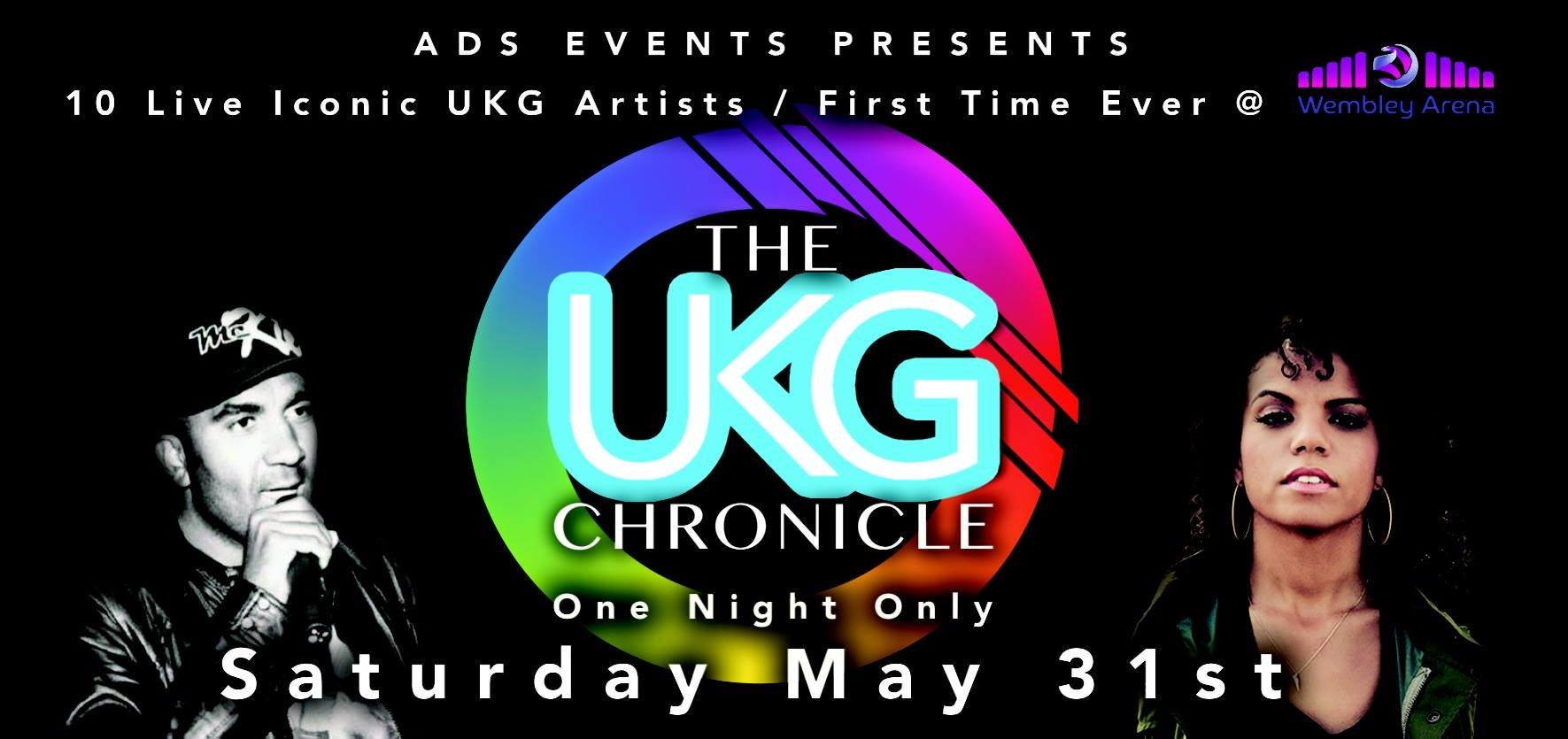 UKG Chronicle 2014
UKG Chronicle 2014
Event Details
Ever wanted to relive the UK Garage era in the form of a concert?
Times - Doors 6.30pm / Show 7.30pm / End 11pm - times approx & subject to change
Please be aware of the following site transport issues this weekend:
Saturday 31st May – Wembley Stadium Boxing
Gates to the stadium open at 5.30pm. The event will run until 11pm approx.
Engineers Way will be closed and diversions in place
Parking for all Arena customers and staff is in the Red Multi-storey on both days. For more, please see http://www.wembleyofficialparking.com/
For up to date tube information, please see http://www.tfl.gov.uk/
ADS Events are giving you the chance to do just that with a first time ever live show at OVO Arena Wembley hosted by the Legendary MC Kie!
He will guide you through the History of what has become British Music Folklore with performances from 10 Iconic Singers from an era that is celebrating it's 20th Anniversary
Let us take you back to the late 90's early 00's with an audio and visual trip down Memory Lane!
First time ever at OVO Arena Wembley! 10 live Iconic UKG acts on one great stage performing the biggest songs of the Garage era!
Line up includes
Kele Le Roc
Ms Dynamite
DJ Luck & MC Neat
Robbie Craig
Shola Ama
Shelley Nelson
Sparks & Kie
Special MC
Artful Dodger
Richie Dan
Sweet Female Attitude