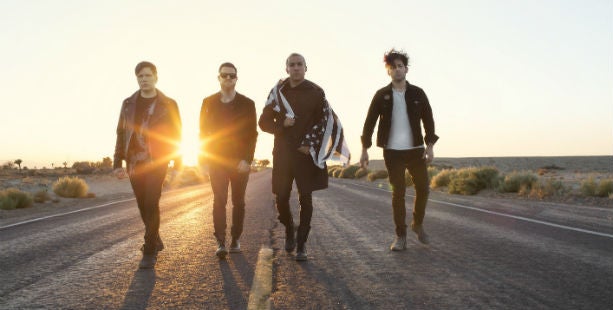 Fall Out Boy
Fall Out Boy
Event Details
Multi-platinum selling band Fall Out Boy have announced that they will return to the UK this Autumn for the American Beauty / American Psycho Tour, which comes to London's OVO Arena Wembley on October 11th.
Fancy an upgrade? Make your evening a VIP one - head here for more details

The announcement comes on the same day that the Chicago four piece play an intimate London show at the Islington Assembly Rooms, to celebrate the release of their highly anticipated sixth studio album, American Beauty / American Psycho. The album is released on Monday 19th January and features the huge singles American Beauty / American Psycho, first single Centuries which stormed the charts worldwide on release and Immortals, from the movie Big Hero 6. The current UK single American Beauty / American Psycho, produced by French musician and DJ SebastiAn, is A List at Radio 1 and the video has already picked up over 1.8 million views.

American Beauty/American Psycho is the follow-up album to the band's gold-certified fifth studio album Save Rock and Roll, which debuted at #2 in the UK, and #1 on the Billboard Top 200 and #1 on iTunes in 27 countries upon its April 2013 release.